(I accidently deleted the topic Sorry!)
During a cold winter day, a party was being held in the castle. Guests filled the yard, the dance hall, and the throne room. There was plenty of room to dance. 
Music played A good beat for dancing. 
Snow fell outside, beautiful perfect snowflakes fell softly. Though it was cold, the guests didn't seem to mind, well the most of them. This was a cold country, bordering the north pole after all. But during the summer it could be the hottest.
A buffet table laid out all sorts of food. It filled the rooms with a delightful smell. Waiters and waitresses carried trays with wine, rum, and vodka shots. Others carried cheese sticks and pieces of ham. This was a rich land, blessed with plenty of materials, and good fortune for now.
The princess Jade sat on the throne. She wore a beautiful blue dress, very fluffy blue dress that looked like it would eat her whole.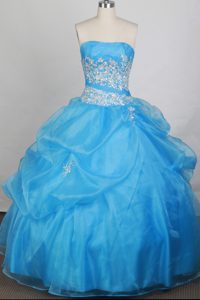 Jade was not used to sitting with a fluffy dress as the one she wore this day. She also was not used to high heels. Her hair was down, and curled at the ends. It framed her face perfectly. Though she had no word on what her hair, makeup, and dress would be, it was all daze for her, waking up, being forced out of bed, and then forced into a weird dress. Though she didn't mind too much. Royalty from the other countries would be coming, and she needed to dress to impress after all. 
Jade had a glass of vodka in her hand, she sipped it delicately, trying not to get lipstick on the glass. She had just learned a trick this morning how not to. 
Hope, Jade's first advisor stood next to Jade. Her black wings folded tight against her back, and her snow white hair in a long braid down her back. She wore a simple white dress, that was pretty similarly to the white robes she normally wore.Hope was naturally quiet and didn't speak much, whether she was just shy, or didn't have much to say no one could say for sure.